Stephanie Beacham is no Angel
Bad Girls star Stephanie Beacham has revealed she turned down a role in the revamped Crossroads. 

Jane Asher leads the cast of Crossroads in 2003.
Beacham, is best known for her glamorous role as 1980s super-bitch Sable Colby in Dynasty.
Crossroads producer, and Dynasty fan, Yvon Grace asked her to star as hotel boss Angel Samson, a part finally taken by Jane Asher. But Beacham says she knew the revamped Crossroads was doomed from the start.
Beacham will take on the role of a new inmate in ITV1 prison drama, Bad Girls, alongside former Coronation Street star Amanda Barrie, from May 22.
She told Teletext: "I was asked to do Crossroads, but I said no as it wasn't interesting enough financially for me to pursue it. In hindsight I think I was a very clever girl.
"You need an Aaron Spelling (creator of Dynasty) if you're going to do a Dynasty-style parody. Jane has never done a bitch before and she probably thought it would be fun, but it didn't work.
"For that high camp style you have to be emotionally truthful. When I was in Dynasty as Sable she meant every word she said. You can't mess about."
Crossroads ends its "camp, cheap-glam" run at the end of the month.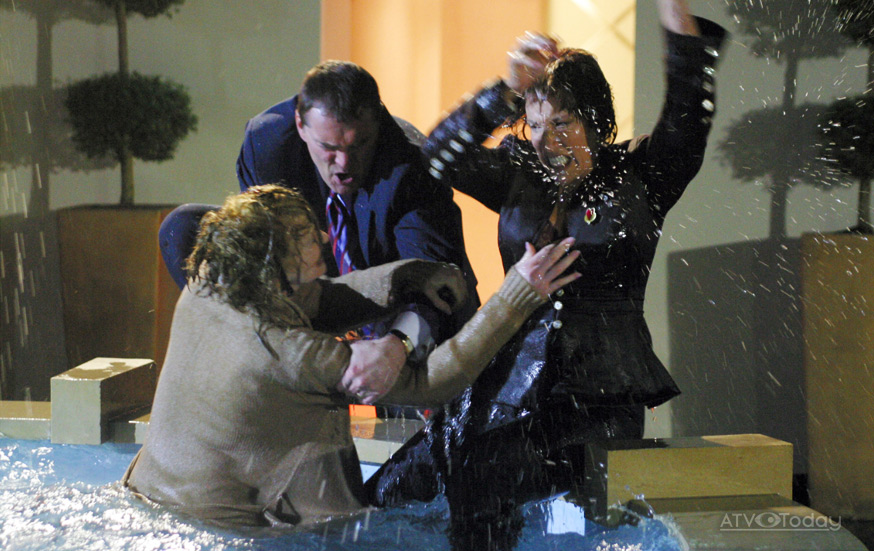 A Dynasty-style fountain fight failed to lure in viewers to the camp-revamped Crossroads Motel.