Next Doctor in the Tardis
Speculation will now the rife over who will the cast to play the Doctor following David Tennant's announcement, last night at the National Television Awards, that he's to step down from the role following next year's specials.
We throw a few names into the ring as to who we think could make a good 11th Doctor and we're not ruling of the possibility of a female Doctor.
Russell Tovey: Tipped by Russell T.Davies as a possible future candidate for the role, Tovey has a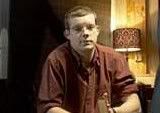 growing career. He previously appeared in the 2007 Christmas Special, Voyage of the Damned, but that doesn't meant he can't come back and play the Doctor. If he is cast in the role he'll be the youngest actor to play the role, taking over that title from Peter Davison.
But what kind of Doctor would Tovey be? We'll he'd probably be a calmer Doctor than Tennant, not prone to loud outbursts, but that's not such a bad thing. After all each Doctor should be different from the one that came before.
Famous for: The History Boys, stage and film versions, and guest appearances in Ashes to Ashes, Poirot and his current role in Little Dorrit.
Hugh Bonneville: Casting older than David Tennant would be a bold move for the show but could also work out. Having an older actor in the role may bring a wider audience to the show and Hugh Bonneville is an actor of high calibre. What kind of Doctor would he be?
Well his role in Bonekickers could be a big indication or even his role in Lost in Austen, both roles could easily be altered to be the 11th Doctor. If Bonneville was the Doctor we think the character would be charismatic on the surface but beneath they'd be a darker side to the character.
Famous for: Lost in Austen, Bonekickers, Five Days and various other roles.
Richard Armitage: An actor now known for playing the bad guy, the role of the Doctor would certainly allow him a change in direction and play against type. However, that said the Doctor would easily become a darker character with Armitage as the actor.
The 11th Doctor under Armitage could be manipulative and ambiguous, with the audience never quite knowing whether the Doctor is doing the right thing for the right reasons. There's a whole different side to the Doctor that has only been lightly touched on before and a darker Doctor could mean a better series, less light and froth.
Famous for: Robin Hood, Spooks and The Vicar of Dibley.
Jamie Bamber: A British actor who is well established amongst SF fans in America thanks to his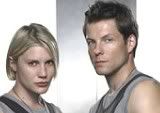 role in Battlestar Galactica. If the series wants to expand on its fan base in America then Bamber could be the perfect casting in order to attract new fans to the series. His association with the reimaged Battlestar Galactica could bring in much kudos to the show but what would Bamber's Doctor be like?
His role of Captain Apollo is too distant from that of the Doctor, with Apollo being selfish and having a strained relationship with many around him. We imagine that Bamber's Doctor wouldn't be too radically different from Tennant's, the essential good guy, but probably toned down a bit.
Famous for: Battlestar Galactica, Hornblower and Ultimate Force.
Trevor Eve: Another older actor but a highly acclaimed actor who could, again, open up the series to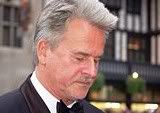 new audiences. If Eve's Doctor was like Boyd then it wouldn't be too far away from the original Doctor, as played by William Hartnell. A grumpy, selfish, arrogant Doctor who you never really understand his motives and don't always agree with his actions.
t would be very much a return to the early Hartnell days when you didn't always like the Doctor but in the end he would win the battles even if he didn't always like to get involved.
Famous for: Waking the Dead, Shoestring and various other roles.
Other course it's highly possible that producers will decide to be bold and cast the first female in the lead role. There's been such speculation in the past over such a possible move but it's always amounted to nothing. But there's no harm in speculating!
Jennifer Saunders: Although best known for her comedy work, on several shows, Saunders could be an interesting casting move. It would be one of her more serious roles but there's always room for comedy in Doctor Who and Saunders does have good comic timing. However, she can play serious when she wants too and for the first female Doctor casting Saunders would be an interesting move. Would she make a good Doctor? Who knows but we're thinking yes.
Famous for: French & Saunders, Absolutely Fabulous and Jam and Jerusalem.
Eva Pope: An actress who started out in soaps but has moved across to the drama genre and established herself well, often playing tough, nonsense characters. A tough, nonsense Doctor could be just the perfect remedy for a new feel series. A Doctor who goes charging in and doesn't care what anyone says, gets what needs to be done, done and doesn't listen to objections along the way. A good, strong and confident Doctor who knows what he is doing is right.
Famous for: Coronation Street, Bad Girls and Waterloo Road
Jemima Rooper: Flirty, adventurous, cheeky, curious, funny, brave, bold, confident, playful,
headstrong and uncompromising, the entire characteristics the Doctor should have all have been found in characters played by Jemima Rooper.
From Thelma the lesbian ghost in Hex to Amanda Price in Lost in Austen, Rooper's characters are always strong, resourceful and enjoyable to watch. Hex and Lost in Austen could be seen as two long auditions for the role which is perfectly suited to her.
Rooper is a rising new star and Doctor Who would greatly benefit from her in the title role.
Famous for: As If, Hex and Lost in Austen