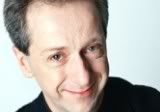 As Roly Keating's successor, as controller of BBC Two, is announced we take a look back at Keating's time, and success, as head of BBC Two.
Like Keating's successor, Janice Hadlow, he became controller of BBC Two following his position as BBC Four controller. Keating was made controller of BBC Four in 2002 and oversaw the launch of the digital channel and under his leadership the channel premiered many critically acclaimed programmes such as The Alan Clark Diaries and won many awards. This was a trend that Keating brought with him when he moved from BBC Four to BBC Two in June of 2004.
Under Keating BBC Two has increased its audience share and ratings, unlike other terrestrial channels which have seen a steady decline over the years. Keating has turned around the fortunes of the channel and has launched many successful programmes that have gone on to enjoy considerable success, some of which have been promoted to BBC One.
Under Keating many successful and acclaimed documentaries have aired on BBC Two on a wide range of subjects. The Power of Nightmares was a three-part series that aired in late 2004 on BBC Two and was narrated and directed by Adam Curtis. The series looked at the war on terror and rise of extremism in Islam and American politics and argues that the threat from terrorism has been overplayed by America as it used Cold War tactics, mainly terminology and language, against America's new 'enemy'. Despite its critical content the documentary series was well received on both sides of the Atlantic and has influence documentaries, on the subject matter, that have followed. The Power of Nightmares also won several awards including the Bafta for 'Best Factual Series' and also won awards from the Royal Television Society and the Director's Guild of Great Britain.
Another well received documentary on BBC Two was Stephen Fry's The Secret Life Of The Manic
Depressive. The documentary won an Emmy and was partly about Fry's battle with depression but also saw Fry talk to/interview fellow depression suffers. Not long after Fry fronted a documentary about people who have HIV or Aids. Andrew Marr's History of Britain, which looked at the politics behind the last few decades, was also another successful documentary series that went down well with critics and viewers alike. The series has since been repeated and a book released to accompany it.
Controversy was abound in when in January 2005 BBC Two screened Jerry Springer – The Opera, a spoof musical based on the trashy American chat-show, Jerry Springer. The musical had proved hugely popular with theatre-goers and won good reviews. But the decision to air it on television caused outcry from some quarters who believed the musical was offensive and even blasphemous. Because of misinformation, particularly from Christian groups, over forty thousand people complained to the BBC BEFORE the airing of the play. However, once the play had been aired there were little complaints. Once the musical had been aired the controversy surrounding it did not air as radical Christian group, Christian Voice, tried to bring a prosecution against the BBC for airing it, claiming the musical was blasphemous. The case was eventually dismissed as was the appeal.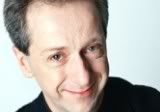 Keating's daring to take risks saw other potentially controversial shows also air on BBC Two such as The Catherine Tate Show, a sketch show with several potentially offensive sketches in it. Such was the success of the show that it was transferred over to BBC One later in its year. Other successful comedy shows launched during Keating's time include Extra's, The Mitchell and Web Look and a revamped Never Mind The Buzzcocks.
 Another success has been a raft of popular returning shows such as Who Do You Think You Are which enjoyed two seasons on BBC Two before being promoted to BBC One. Dragon's Den continues to enjoy good ratings and an ITV version of the show, starring one of the panel of judges, flopped without trace. The Apprentice also launched on BBC Two and its success saw it too promoted over to BBC One. Springwatch, Tribe and Coast are all factual programmes that deliver good ratings to the channel and are returning series as well.  
Torchwood, which started out life on BBC Three, moved to BBC Two for its second season. The spin-off from Doctor Who enjoyed a good run on BBC Two and will move, once again, channels for its third series next year. Other dramas on the channel include a three-part adaptation of The Line Of Beauty, a book by Alan Hollingshurst. The drama/book is set during the Thatcher years of Government and revolved around a young man, Nick, and his life with a well-to-do family of a conservative MP. The drama starred Alice Krige, Tim McInnerny, Alex Wyndham, Don Gilet, Joseph Morgan and Dan Stevens. HBO'S Rome also aired on BBC Two to good ratings and reviews which lead the channel to pick up Showtime's The Tudors in 2007, which has also proved popular with viewers. Another popular drama series was dark series, Bodies.   
Under Keating BBC Two has offered viewers a wide range of programmes from documentaries that challenge perceptions to musicals that are controversial to drama's that are a historical romp or a dark take on a familiar genre. Comedy has also been represented too from the successful Catherine Tate Show to the less successful, but still well done, chat-show spoof, The Life And Times of Vivinne Vyle.