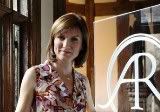 ITV's much hyped new drama series Britannia High just can't compete with BBC1's Antiques Roadshow but it seems it's not just the grannies that like Antiques but Britannia High's own target audience!
The Antiques Roadshow is on fine form and enjoying a ratings revival since Fiona Bruce took over presenting duties on the long running show just a few weeks ago. Since Bruce's arrival on the Sunday night favourite ratings for the show have topped eight million on a regular basis and it routinely beats ITV's pitiful new series Britannia High.
On Sunday night Britannia High managed to pull in just 2.6 million while Antiques Roadshow enjoyed 8.6 million viewers. Last week Britannia High had actually increased its audience to 4.4 million, thanks to a good lead in from the Formula One racing, but Sunday's episode seemingly couldn't keep audiences interested.
But what is interesting is the fact that Antiques Roadshow is attracting more audience members in Britannia High's target audience than the ITV show itself. While antiques may be seen as a more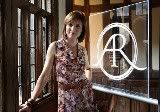 granny type of audience it seems that the youth are more interested in Fiona Bruce than singing and dancing. Just over half a million 16 – 34 year olds tuned in to Antiques Roadshow on Sunday while less than half a million decided to watch Britannia High. More interesting is the average age of Britannia High's audience, 42. Well they say the meaning of life is 42 so maybe Britannia High reveals something about the importance of life for that age group…or maybe they like all the pretty things dancing.