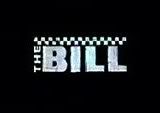 As The Bill celebrates its 25th anniversary we take a look back at those characters that left the show in dramatic fashion – by being killed off. These dramatic, and permanent, exits have altered over the years and have, often or not, become more and more dramatic and the audience expects a bigger and more 'explosive' exit from their favourite character.
There used to be a time when a character death on The Bill was a rare thing, barely happened. Only a handful of characters had been killed off but then the 21st century came and suddenly the characters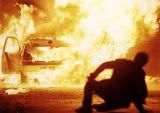 were dropping like flies. Suddenly fires, shootings and murders were picking off the officers at an alarming right. The deadliest year for Sun Hill was in 2002 when a staggering ten characters were killed off, six in April. Of course that was in the "Sun Hill fire" in which a fireball ripped through the station. The second deadliest year was 2005 when five officers died, several of whom were killed in a second explosion at the station. The most deadliest month is April thanks to the mass cull of 2002 when six characters perished in the fire. The second most deadliest is October with seven officers being killed off in the Halloween month.
Below we list all those characters that were killed off from The Bill.
1. PC Pete Ramsey [Nick Reding] July 1989
2. PC Ken Melvin [Mark Powley] May 1990
3. PC Phil Young [Colin Allridge] October 1991
4. WDC Viv Martella [Nula Conwell] March 1993
5. DS Jo Morgan [Mary Jo Randle] November 1994
6. WPC Cathy Marshall [Lynne Miller] January 1996
7. PC Eddie Santini [Michael Higgs] April 2000
8. DS Rosie Fox [Caroline Catz] April 2000
9. DS John Boutlon [Russell Boulter] October 2000
10. SC Terry Knowles [Alex Avery] January 2002
11. Chief Inspector Derek Conway [Ben Roberts] March 2002
12. Inspector Andrew Monroe [Andrew Tarrant] April 2002
13. PC Di Worrell [Jane Wall] April 2002
14. PC Sam Harker [Matthew Crompton] April 2002
15. PC Ben Hayward [Ben Peyton] April 2002
16. PC Sam Riley [Gary Grant] April 2002
17. DC Kate Spears [Tania Emery] April 2002
18. Superintendent Tom Chandler [Steven Hartley] October 2002
19. PC Cass Rickman [Suzanne Maddock] December 2002
20. Sgt Matthew Boyden [Tony O'Callaghan] May 2003
21. DC Juliet Beckett [Rea Baker], October 2003
22. PC Des Taviner [Paul Usher] October 2003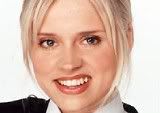 23. PC Kerry Young [Beth Cordingly] October 2004
24. DC Rob Thatcher [Brian Bovell] November 2004
25. SRO Marilyn Chambers [Vicki Gates] Feb 2005
26. DC Ken Drummond [Russell Floyd] Feb 2005
27. PC Andrea Dunbar [Natalie Robb] Feb 2005
28. PC Gabriel Kent [Todd Carty] October 2005
29. PC Lance Powell [Ofo Uhiara] November 2005
30. PC Honey Harman [Kim Tidy] January 2007
31. PC Emma Keane [Melanie Gutteridge] May 2008