Telly Today: Noel Edmonds, cartoon guard dogs and a model teenager
Today's telly top picks with ATV Today Editor Doug Lambert.
Monday on your telly box brings us highlights including Noel's Store's grand opening, a model teenager, cartoon guard dogs and a futuristic theme park.
Sky Now from today has on offer Westworld: Season 1. In a futuristic theme park staffed by artificial beings, guests can live out their wildest fantasies. However, when the 'hosts' begin to run amok, the guests find themselves in a world where anything can happen.
Created by JJ Abrams and Jonathan Nolan, and starring Anthony Hopkins, Ed Harris and Thandie Newton, the enthralling drama leads the way at this year's upcoming Emmy® Awards having bagged 22 nominations. A chance to view all of the episodes is available from today. (Monday 14th August).
---
BBC One tonight follows teenager Connor Newall in Scotland's Model Teenager. (7.30pm) Connor is one of the most successful models ever to come out of Scotland. The 18 year-old is in high demand and the upper echelons of the fashion world want a piece of him. As he lives the life of a modern day model, this documentary follows the story of Glasgow-born Connor travelling in Europe and to New York on various assignments.
Turning his back on a potential career in the Govan shipyards or the British army, Connor instead travels the world, often on his own, fulfilling the demands of a punishing schedule. While keeping in touch with his family when he can, Connor shoots with the top photographers, is dressed by the best stylists and parties with famous celebrities. The documentary – part of BBC One's Our Lives series – examines his fast-paced life in the modelling world and also looks at how his home life in Govan is moving on without him.
Agents, family and professionals provide guidance as the teenage model tries to keep the momentum going and survive and thrive in the sometimes superficial world of fashion. Scotland's Model Teenager asks whether the teenager may be forced to reinvent himself – or whether his charm, unique looks and Glasgow humour can keep brand Connor alive.
---
ITV2 brings us more fun with the animated comedy series American Dad by Family Guy creator Seth MacFarlane. The run continues with the episode Blonde Ambition (10pm). Stan Smith (voiced by MacFarlane) is a CIA agent painfully dedicated to homeland security. His home life includes doting wife Francine, liberal daughter Hayley and socially awkward teenage son Steve. Also living in the family's Langley Falls, Virginia, home are Klaus, a goldfish with the brain of an East German Olympic ski-jumper and Roger an escaped alien from Area51.
In tonight's episode, when Hayley sees how much more attention Francine gets just for being blonde she decides to dye her hair. She immediately begins to have more fun, and ends up hanging out with a popular DJ named Iron Monkey.Francine, reminded of her own troubled past as a blonde sets out to prove to her daughter that she just needs to be herself. Steve and Stan get in trouble when they go in search of a new home for the family. Despite being surrounded by guard dogs, the pair break into a luxury home so Stan can convince Steve of the benefits of moving to a new house. Steve begins to change his mind–until the guard dogs are set loose. 
---
Channel 5 airs the 11th of 18 Moto GP races. Tonight its the Austria Round 11. At 7pm the network bring us highlights of the Moto GP Championship which comes from the Spielberg Ring in Austria.
The circuit cuts a path through the beautiful Murtal region of Styria, an area known for its Alpine terrain, picturesque mountain villages, peaks, valleys, forests, rivers and lakes. At a length of 4.318km, and with 10 turns, the Spielberg Ring is a challenge for the best of riders. Italy's Andrea Lannone claimed victory in the 2016 race, who will take the trophy this year?
---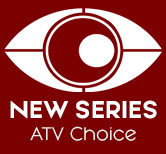 Channel 4 today launch the latest show fronted by Noel Edmonds. The broadcaster said 'deal' to airing Cheap Cheap Cheap the latest afternoon game show on the network.
In this brand new comedy game show, Edmonds opens Noel's Store for the first time. The programme, a cross between Noel's House Party and a reversed The Price Is Right sees contestants try to win £25,000 from guessing which item is the cheapest on offer. Helping the 'shoppers' along is manager Barry, health and happiness guru Marijana, sales assistant Kelly and delivery man Keith ensure there's never a quiet moment in this craziest of game shows. Cheap Cheap Cheap starts its six week daily run at 3pm.
Noel of course is best known for his work as a DJ on BBC Radio 1, as one of the many regular hosts of chart show Top of the Pops, kids morning magazine series Swap Shop and Saturday night live entertainment extravaganza Noel's House Party. For over a decade he of course hosted box opening game Deal or No Deal for Channel 4, which bowed out in December last year.


3pm Noel Edmonds launches Cheap Cheap Cheap on Channel 4