Telly Today: shocking moments, darts, pleasure-seeking party people and comedians
Today's telly top picks with ATV Today Editor Doug Lambert.
Friday television viewing pleasure is a collection of shocking moments from the 1980s, darts, pleasure-seeking party people and comedians.
BBC Three this morning (from 10am) has given us all the pleasure of Comedians in a Caff Talking Growing Up. A stupidly titled programme, if ever there was one. However as its airing on a television station without a broadcast slot, with a logo that doesn't look anything like a '3', who really cares? The show itself sees Romesh Ranganathan back to banter with some of the brightest comedy talent around, including during the course of this run, Daisy May and Charlie Cooper, Nish Kumar, Sara Pascoe, Desiree Burch, James Acaster and Katherine Ryan.
In these raw, unrestrained and honest chats, Romesh coaxes what the beeb ensure are 'hilarious tales' from comedians about how they came of age. They explore what the growing pains were of being young, the embarrassing moments and the life lessons they consequently gained. 
---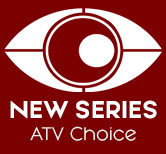 More 4 if you a bit of a culture vulture, which I guess means you don't watch The Jeremy Kyle Show or EastEnders, then you may want to tune over at 9pm to Channel 4's upmarket sister station. Tonight More 4 launches a brand new thirteen part series as part of their Walter Presents strand, which showcases the best foreign language drama series from around the world.
Professor T is described as 'a quirky Belgian crime drama about eccentric professor Jasper Teerlinck, a successful criminologist and police advisor whose unpredictable nature drives his colleagues to distraction.' A serial rapist causes fear and panic at an Antwerp university campus when a young woman is attacked in circumstances identical to an unsolved case from 10 years previously and the local police come under increasing pressure to find the perpetrator.
Inspector Annelies Donckers visits her former criminology professor, Jasper Teerlinck, who agrees to assist in the investigation. But not everyone on the police team is happy, as Teerlinck is simultaneously expert and eccentric, and his curious methods ruffle a few feathers. However, his ex-girlfriend, Commissioner Christina Flamant, is pleased to see him again. Meanwhile, Annelies struggles to convince her colleague Daan de Winter that she is not interested in a relationship, despite their one-night stand on the previous evening, and Chief Inspector Paul Rabet mourns the death of his only daughter, who was killed in a car crash. In Flemish with English subtitles. 
---
ITV4 and its sport all the way with World Series of Darts. (7pm) ITV Sport presents coverage from the third Auckland Darts Masters, as the world's top players battle it out to take the gong.
In tonight's programme the contest moves to Melbourne's Hisense Arena for the next tournament in the series. Melbourne is staging the World Series event for the first time, replacing Sydney in the schedule of events. The Melbourne stage will be presented by Adam Peacock, joined by reporter Tara Rushton and commentators Stuart Pyke, Rod Harrington and Mark Bosnich.
The previous two winners were English player Adrian Lewis in 2015 and Scotsman Gary Anderson in 2016. This year, eight Oceanic players have been across this week joined by eight of the world's biggest names, including the legendary Phil 'The Power' Taylor. The field of 16 competitors is being narrowed down to just four for a nail-biting final today, as they battle it out for the Auckland Darts Masters Trophy.
---
Sky Arts and the second episode of The Agony & the Ecstasy. (9pm) The eye-opening documentary series exploring the history of rave culture and dance music in the UK continues with a focus on how the pleasure-seeking party people who pioneered this hedonistic scene took on the establishment.
In a short space of time, warehouse parties were shut down by a concerned Conservative government that created the Criminal Justice and Public Order Act 1994 that infamously legislated against "repetitive beats". It seemed the powerful establishment had emerged victorious. But with the end of one movement came the evolution of another. A new generation, fuelled with the creativity that acid house had given them, emerged. Dance music was on the up, migrating from illegal underground venues to licensed mainstream premises, and it was about to take over the world.
---
Channel 5 and another summer repeat, but worth a watch if you missed it the first time round. 20 Moments that Rocked the 80s. (7pm) This clip show hosted by actress Cherie Lunghi, star of the 80s Kenco telly commercials and TV series The Manageress over sees an hour-and-a-half of ups, downs and celebrity shocks from the 1980s.
From royal weddings, political storms and financial disasters to the birth of iconic entertainers, ratings-smashing TV shows and sporting triumphs, all the headline-grabbing events of the turbulent 80s are recalled, many of which had an impact not just in the UK but across the globe.
Highlights include the sacking of Noele Gordon from ITV's top rating soap opera Crossroads in 1981, Kenny Everett at the Tory party conference suggesting the UK bombs Russia, pop group Bucks Fizz's near-fatal coach crash, the hoo-har over who shot JR Ewing in stateside supersoap Dallas and super rich Bob Geldof asking everyday folk to part with their hard earned cash for charity.
---
A scene from Crossroads, the ATV soap opera in 1974. Tonight 20 Moments that Rocked the 80s sees how star of the show Noele Gordon (right) was sacked in 1981. Channel 5, 7pm
---
Don't forget tomorrow Shaun Linden looks ahead to next week's television in ATV Saturday.