Cutting edge barn proves a Grand Design

Telly Today: Television highlights for Wednesday 18th September and there are designs on BBC Two and Channel 4.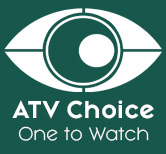 One to Watch: Interior Design Masters, 8pm on BBC Two
This week four designers remain as they fight it out for a place in the semi-finals. The designers are put into teams of two, and discover that restaurants will be the next big commercial project they'll be undertaking.
For the first time Michelle tells them they will have the chance to meet their clients and see the spaces before taking on the design. But she also warns them that although they will be working together, this week she also needs to see some individual design flair from each of them.
Keeping the restaurant owners and the customers happy is key this week, as the designers aim to turn standard neighbourhood restaurants into stylish local eateries. With a southern European flavour to both restaurants, the teams have very different design approaches. One team opts for a more rustic theme, including homemade mosaics and upcycled furniture, while the other team really goes for it, splashing out on some luxury lighting, and a monochrome scheme throughout.
Helping Michelle this week is guest Judge Thomasina Miers. A highly successful chef and food writer, she's also the founder of the super popular Mexican street food chain Wahaca.
Judging the restaurants, Michelle and Thomasina are impressed by one team's stylish design choices, but question how user friendly they are. On the other team there are some bold design choices – but do they reflect what the owners requested?
Challenge over, there is heartbreak for one designer…
Grand Designs, Channel 4 at 9pm
Design engineer Mark Butler, his wife Penny and their three young children live in a seemingly idyllic old farmhouse in Warwickshire. But there's a big problem. Mark is paralysed from the waist down following a motorcycle accident and his home has no accessibility built in. Getting around the house in his wheelchair, using the kitchen and bathroom, and putting the kids to bed upstairs, ranges from difficult to impossible – and it's only going to get worse as he gets older.
But indomitable Mark, a former Paralympic swimmer, who has spent the last 30 years developing sports cars and racing bikes, has a radical solution.
He and Penny will build a dual-purpose family and wheelchair-friendly home on the site of a redundant barn next door. The cutting-edge barn will have integrated accessibility – with a drive-in basement, a passenger lift, accessible kitchen and bathroom, step-free flooring, and extra wide retractable sliding doors. But building such a unique accessible home over three floors for £600k proves a huge challenge. And when personal circumstances suddenly change, the strain on Mark and Penny becomes almost unbearable.
City on a Hill, Sky Atlantic at 9pm – Double Bill
A chance to see episodes one and two of this new series as Sky Atlantic screen The Night Flynn Sent The Cops on the Ice followed straight after by episode two, What They Saw in Southie High.
In the early 1990s, Boston was a city living in fear. Violent crime was commonplace, with criminals becoming more brazen amidst widescale corruption and racism within local law enforcement.
But this all changed thanks to what was later dubbed "The Boston Miracle". In this fictionalised account of the events, Kevin Bacon stars as corrupt but venerated FBI veteran Jackie Rohr, who reluctantly teams with African American DA Decourcy Ward (Aldis Hodge).
When an armoured truck heist in Revere leaves three guards missing, Jackie and Decourcy struggle to align their moral compasses. However, the two men find themselves in a faux-alliance that may, ultimately, turn into something real.
Inside… Marks and Spencers, Channel 5 at 9pm
Fiona Phillips explores the inner workings of the famous retailer and looks at how, as the retail market has changed, the brand has struggled in recent years, falling out of the FTSE Top 100.
With a £750 million investment in food delivery service Ocado, Fiona explores whether customers loyal to other outlets can be persuaded that it is worth paying more to make M&S their regular food shop.

---