Emma Willis enters The Circle

Telly Today: Tuesday September 24th sees Channel 4 re-enter The Circle.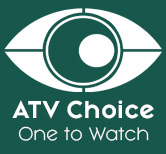 One to Watch: The Circle, Channel 4 at 9.15pm
The stand out TV show of last year returns for a second series.
In the game where anyone can be anyone, who will win The Circle? Emma Willis hosts the series where up to £100k is on offer for the winner. In The Circle, players live in separate flats in an apartment block and communicate with each other through a voice activated social media platform called The Circle.
The players can be whoever they want on their Circle profiles, as they are hidden behind their screen. They can choose to conceal certain things, change their identity entirely, or simply be themselves. And because the players can't see each or hear other, there is plenty of opportunity for gameplay.
Popularity is the name of the game. Across the series the players rate each other and the least popular are 'blocked'. Over the course of the three and a half weeks, The Circle tests the players to the limit, with twists and turns, shock blockings and new players. Viewers at home can also influence the show with live votes via The Circle's very own app.
In the first episode, Emma Willis presents the live launch as the first eight players enter the game face their first bombshell with an instant rating. First friendships form but suspicions spread like wildfire. Emma is joined in the studio by friends and families of the players alongside last year's winner, Alex. And viewers get their first vote as a celeb enters the game up to no good.
The South Bank Show Originals Revisited 2019, Sky Arts at 10.30pm
Melvyn Bragg interviews Jimmy McGovern in Liverpool in the run up to his documentary-drama Hillsborough in this revisited episode, originally transmitted on ITV.
Hillsborough was an unflinching account of the events that led to 96 Liverpool football fans being crushed to death at the Hillsborough football ground in 1989. McGovern, a Liverpool supporter, wanted his TV drama to get to the bottom of what went wrong, why it went wrong and to expose the lengths the police went to cover-up their incompetence.
Save Money, Good Health, ITV and UTV at 7.30pm
More than seven million people suffer from heart disease in the UK. But can you find out if you're at risk by using off the shelf testing kits? Sian Williams investigates home testing kits for cholesterol and high blood pressure. For those of us who spend most of day in a sedentary job or in front of a computer screen, Dr Ranj Singh puts stand-up desks to the test. Can they be the answer to fighting back pain, improving posture and even burning more calories?
The show will also be looking at indoor pollution as Verity Mann from the Good Housekeeping Institute gives viewers her essential and affordable guide to keeping spore-producing mould and mildew at bay. ITV are also continuing to shop around for treatments to those embarrassing problems so viewers don't have to. This time, they're tackling a painful condition: ingrown hairs. 
Holby City, BBC One (England, NI and Wales) at 8pm
Evan (Jack Ryder) shows no sign of giving up on Chloe (Amy Lennox) when he follows her to a cottage in the country, but when Evan reveals a violent side, putting a vulnerable Chloe at risk. Who will make it out alive?
Cameron (Nic Jackman) abandons his quest to help Ric (Hugh Quarshie) when he receives heartbreaking news. Meanwhile, Ric is forced to acknowledge his deteriorating health.
River City, BBC One Scotland at 8pm
In the cold light of day, Scarlett comes face to face with her grief and regret. Determined to destroy all memories of Dougie, she throws out all his possessions. Stevie urges his mother to accept she's in denial, but her pent-up fury is later violently unleashed on a grief-stricken Callum. Stevie is shocked to hear what happened and, believing Scarlett has gone too far, takes Callum to live with him. A family divided, Scarlett must face up to her demons in order to repair the damage done to the O'Haras.
Convinced he'll shake off the police pressure, Lenny's bravado begins to waiver when DCI Grant presents him with damming video evidence, making him the prime suspect in Lydia's murder. Encouraged by Sonny and AJ, Dylan decides to pursue the girl of his dreams – Ruby – he embarks on a string of grand gestures, each more desperate and disastrous than the last.

---