Celebrity First Dates Hotel special for Channel 4

Telly Today: Thursday highlights for October 10th see celebs stand up to cancer with hotel dates.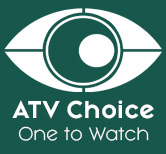 One to Watch: Celebrity First Dates Hotel, Channel 4, 9pm
Fred Sirieix and the team roll out the red carpet for some very special guests, and the Hotel's first-ever Stand Up To Cancer celebrity special.
Four of Britain's showbiz singletons bravely check in for a blind date with an unsuspecting member of the public. Last week, pop sensation Duncan James arrived for his very first public date with a man. However, fate delivered a bolt out of the blue as he realised that he'd already met his match back home in London: Joao.
Could these friends finally become lovers? One-time TV-am weather girl and 1990s pin up Ulrika Jonsson checks in for some much-needed R&R following the very recent breakdown of her third marriage. She admits that no man had made her laugh since 2005 and she is looking for a man to do just that. Ulrika's match is Bristolian businessman (and funny man) Paul who is also looking for love and laughter following a painful divorce.
The Only Way Is Essex Casanova Pete 'the Pirate' Wicks turns heads poolside. Never short of female admirers, he feels his bad-boy reputation is stopping any would-be partner from taking him seriously. His date, eco fashion designer Emily, is looking to meet a reformed bad boy. On paper this looks like a perfect match, but can Emily see beyond Pete's past? Stunning TV presenter AJ Odudu checks in, nursing a broken heart. Repeatedly choosing work over romance, she's got into the habit of friend-zoning men who get too close and is notoriously bad at flirting. Her match is handsome six-foot mortgage broker and ex-model Duke. Is AJ's luck about to change?
Million Dollar Wedding Planner, BBC Two at 9pm
Lelian Chew is a wedding planner with an unbelievable budget. For the last six years she has been organising the nuptials for some of the wealthiest couples in Asia, where she has been exposed to staggering levels of extravagance.
For the first time, Lelian has invited the cameras in during the lead up to three of her clients' weddings, providing a unique insight into this exclusive and extremely discreet world. From crystal chandeliers to gold-threaded outfits no demand is too extravagant for Lelian, who prides herself on making the couples' special day a wedding to remember.
As younger generations across Asia increasingly spend more time abroad, Lelian has to manage conflicting priorities between children and their parents. Noel 28, and Derek, 35, wanted an outdoor overseas wedding, but are now hosting a traditional eight-course banquet, to please Noel's mother.
Not all couples are as tied to tradition. Prairie, 31, and Roger, 33, met while studying law at university and are hiring out an entire five-star resort for a destination wedding in Bali. In a truly opulent ceremony, there are hundreds of thousands of pounds worth of flowers across the venue and four dress changes for the bride.
Lelian is also organising the wedding of Febyan, 26, and Angie, 25. Not content with just one ceremony, they will be hosting two lavish weddings, one at their vineyard in Italy and another in Indonesia. At their Italian wedding, Lelian will be ensuring an incredibly dramatic walk down the aisle by creating a platform so it looks like the bride is walking on water.
As the extravagance of these weddings seems boundless, the programme also asks the wedding organisers whether they think the levels of opulence have gone too far.