Geraldine's salon tensions run high in the final episode of Scarborough

Telly Today: Friday TV picks for Friday 11th October.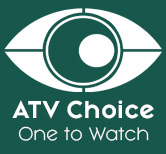 One to Watch: Euro 2020 Qualifier Live: Czech Republic v England, ITV, STV and UTV at 7pm
Mark Pougatch presents live coverage of England's Euro 2020 qualifier against the Czech Republic in Prague. 
England have a 100 per cent win record in qualifying and if they beat the Czech Republic they will book their place in the finals next summer with three games to spare. 
When the two teams met at Wembley earlier this year England ran out 5-0 winners, with Raheem Sterling scoring a hat trick. 
Joining Mark for expert analysis are Roy Keane, Ian Wright and Lee Dixon in the studio, with Clive Tyldesley and Glenn Hoddle in the commentary box.
Scarborough: The Ballad Of Karen And Mike, BBC One at 9.30pm
At Geraldine's salon tensions run high when Tony and Hayley drop in to talk through their plans for the renovation.
Karen, Lisa Marie, Mandy and all the regulars fear that the heart is about to be ripped out of their beloved salon, and want to know what's going on.
Meanwhile at Marion's, Mr Ferris has popped round with a freshly baked pie and a very unexpected proposal, whilst at The Good Ship, Jack is making the final preparations for the big charity night, which includes a meat raffle and some very special guests. Mike has agreed to sing and is surprised when an admirer makes him an offer which could change his and Karen's lives forever.
Your Room or Mine?, Channel 4 at 5.30pm
In this latest design series for Channel 4, four duos compete across the week to see who has the best taste in interior design. In the week's final episode, new homeowner Svetlana seeks help to fix up her daughter's house. Together with her best friend Julia, Svetlana hopes that this week's design pairs can come to the rescue.
Each pair has been allocated a different room to make over, and with £1000 up for grabs for today's winning design, it's all to play for as they get to work painting and decorating in purpose-built replica rooms.
Svetlana and Julia are all about feng shui, and the designers have differing interpretations of how this might translate in each of their room designs. Mark and Kelly use retro materials to create modern art. Sam and Lisa do the opposite, bringing a vintage feel to modern flatpack furniture. And Pete and Iain go off-piste with a very bold colour choice.
After five hours of re-designing, re-styling and re-modelling, Svetlana and Julia must choose the winning design, which will be re-made for real in Svetlana's daughter's house.
El Camino: A Breaking Bad Movie, from today on Netflix
The Netflix Television event; El Camino: A Breaking Bad Movie reunites fans with Jesse Pinkman (Emmy-winner Aaron Paul).
In the wake of his dramatic escape from captivity, Jesse must come to terms with his past in order to forge some kind of future.
This gripping thriller is written and directed by Vince Gilligan, the creator of Breaking Bad.