Scarlett Moffatt heads to a remote Namibian village for Channel 4

Telly Today: Highlights for Tuesday October 22nd and its drama on BBC One.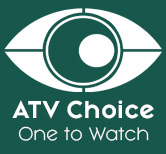 One to Watch: River City, BBC One Scotland at 8pm
Kelly-Marie is stunned when Gabriel's will reveals that he's named Scarlett as the legal guardian of Callum and Michaela. Stevie's shocked to discover Kelly-Marie's secret plans to return to Australia and take her children, regardless of Gabriel's wishes or Scarlett's consent. He tries to convince her to stay in Shieldinch but she makes it clear to her brother she's leaving to give her children a better life.
Forced into a corner, Stevie reluctantly reveals the extent of Callum's emotional issues – which only make Kelly-Marie more determined to leave forever. With time fast running out, Stevie finds himself caught in the crossfire between his sister and mother – but it's Callum who has the final say.
Elsewhere, in prison, Lenny tries his best to keep a low profile, keen to avoid conflict. However, that proves tricky when he is challenged by a familiar face – rival gangster Gordon Harris.
Nicole is frustrated when Alex continues to spurn her advances. Romantic intervention comes from Caitlin, Ruby and Dylan, who urge Alex to up his romantic game or lose Nicole. Although Alex is only interested in Nicole because she's carrying his baby, he reluctantly goes along with the love advice. In front of everyone, Alex stuns Nicole with a romantic gesture to remember. If only he knew the truth about Nicole's pregnancy…
Holby City, BBC One England, NI and Wales at 8pm
Max performs dangerous brain surgery on Ric, during which he is confronted by his dead son, Leo, and past love, Diane who force him to make a choice. Will he choose life or death?
Dom struggles when a pregnant Helen returns to Holby. Lofty finds out he's going to be a dad and Dom tries to support him, but can Lofty deal with Dom's deception?
The British Tribe Next Door, Channel 4 at 9.15pm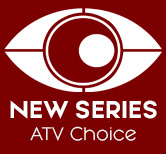 In this ground-breaking new series, Scarlett Moffatt and her family are plucked from the UK and transplanted into a replica of their terraced family home – complete with running water, electricity and their possessions around them – slap bang in the middle of a remote Namibian village.
They'll be living in Otjeme village, home to 100 semi-nomadic Himba cattle herders who choose to live very traditional lives. In episode one, the Moffatts arrive in Namibia and are overwhelmed by the sight of their terraced house in the middle of the village.
The first Himba visitors arrive at the house – including Kandisiko, who quickly strikes up a friendship with Scarlett – and are shocked by the overwhelming amount of clothes and shoes owned by Scarlett compared to their one outfit.
Dad Mark bonds with the locals by introducing them to the art of metal detecting, but his new Himba friend Mboki can't believe this is what he does for fun. As their first week continues, Scarlett is forced to emotionally confront her own insecurities.
Kandisiko can't understand why Scarlett won't wear the traditional Himba dress, but for her it raises deep-rooted issues about body confidence and low self-esteem that come to the fore in a moving and intimate moment.