ITV asks what will be the legacy of the Prince of Wales

Telly Today: highlights for Thursday October 31st.

One to Watch: Prince Charles: Inside the Duchy of Cornwall, ITV, STV and UTV at 9pm

Narrated by Amanda Redman the landmark observational documentary comes to a close with its second episode. ITV have been given privileged access to Prince Charles and his private domain, the Duchy of Cornwall; the ancient Royal estate which he has  built up over the last 50 years into a billion pound business to support himself, his immediate family and his charities.
Tonight ITV asks what will be the Prince of Wales's legacy for the Duchy, as senior staff prepare HRH Prince William for the day that he will succeed his father to become the next Duke of Cornwall.
Meanwhile Prince Charles visits his latest challenge – Nansledan, a new town on the outskirts of Newquay, which is set to be twice the size of its predecessor, Poundbury. The film also examines The Duke's well-known passion for trees and for traditional rural crafts like hedge laying, and how these may shape the Duchy's future.
And finally, as a new generation of Duchy farmers embrace their Duke's forward-thinking organic principles, Prince Charles talks emotionally about the challenges, criticism and successes that have marked his 50 years as Duke of Cornwall.
The Secret Life of the Zoo, Channel 4 at 8pm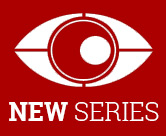 The Secret Life of the Zoo is back. Prepare to be charmed, intrigued and entertained as cutting-edge cameras once again lead viewers into the places that Chester Zoo's visitors never get to see.
In this first episode, the Asian elephants are still recovering from the devastating deaths of two calves who contracted a herpes virus last year. Thanks to constant monitoring, keepers and vets make an early diagnosis when the youngest remaining calf, two-year-old Indali, tests positive for the same virus.
In a world first, they embark on a treatment that could be her only chance of survival – and could offer hope for the species globally. The zoo's Humboldt penguin colony has 16 new members, including feisty female Almond and her chunky mate Walnut. But as the new couple go house-hunting, an unwelcome intruder is eyeing up their turf. Ring-tailed lemur Dog is the only male in his well-established matriarchal tribe, but when a bachelor group of five lively red ruff lemurs move in, his days as top dog may be numbered.
And in the zoo's aquarium, a breeding phenomenon plays out among the extraordinary cardinal fish. The gender tables are turned, with the males taking charge of incubating the eggs and carrying the fry in their mouths. Meek Richard is carrying his partner Hyacinth's eggs as they grow ever bigger. But as the shoal hatches he struggles to keep them safe from his circling, cannibalistic neighbours.
The Met: Policing London, BBC One at 9pm
Tonight's episode follows officers in South London as they investigate a serious stabbing which has left a man unconscious; and in North London where the Community Safety Unit look into an allegation of domestic and financial abuse.
While in Ealing, West London, response officers go the aid of a frequent caller complaining about her husband.
In Peckham, South London, a 39 year-old man is found slumped in a passage way with a single stab wound to his heart. When officers arrive at the scene they follow a trail of blood up to a flat, where they find another man injured in bed, and five other men who are all resident there. DS Nigel Tolson from the Murder Investigation team is brought in to investigate. All six men are arrested as suspects and interviewed, but five of the men are soon released except the man found injured in bed. The detectives don't think his story stands up, but with no forensic evidence, they need to prove he's lying.
In Ealing, response officers PCs Naomi Pearce and Mahad Abdalla deal with a frequent caller who has called seven times over the past week to complain about her husband. The response officers go to check on her wellbeing and try to arrange for support to be put in place.
There's Something About Movies, Sky One at 9pm
One does not simply walk onto a mad movie quiz show. Not unless you're Sean Bean.
Yorkshire's favourite star of movies and memes alike joins the panel along with comedians Josh Widdicombe and Suzi Ruffell for a Halloween-inspired selection of Hollywood hijinks with series regulars Michael Sheen, Jennifer Saunders and your host, where his price is always right – Alan Carr.
Arsenio Hall: Smart & Classy, now streaming on Netflix
Actor, talk show host, producer, and comedy legend Arsenio Hall makes his Netflix comedy special debut with Smart & Classy.
Over the course of his illustrious career entertaining audiences around the world, Arsenio reflects on stand-up in today's political climate, coming to America, winning Celebrity Apprentice USA, his favourite drug, and more… Arsenio Hall: Smart & Classy launched globally on Netflix on October 29th, 2019.