Telly Today: 100mph steam engine, the A-Team and shelter pets
Today's telly top picks with ATV Today Editor Doug Lambert.
Monday television viewing pleasure comes in the form of a steam train, shelter pets and its the final outing for the orange shirt.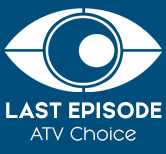 BBC Two tonight airs the second, and final, edition of Man in an Orange Shirt. This episode focuses on the present day. Flora (Vanessa Redgrave) finds her demons have come back to haunt her when her vet grandson, Adam (Julian Morris), struggling with his sexuality, tentatively forms a relationship with his client Steve (David Gyasi).
While a more accepting world means many of the external obstacles that affected Michael and Thomas have fallen away, a minefield of internalised issues and dangerous temptations still line the road to Adam, Steve and Flora's happiness. When the discovery of a lost painting by Thomas March brings things to a head, can Flora reconcile her past with her grandson's future? And is Adam brave enough to choose love?
Oliver Jackson-Cohen stars as Michael and James McArdle as Thomas. In this episode, at 9pm on BBC Two, Julian Sands appears as Caspar and Angel Coulby features as Claudie.
---
BBC Four brings us a BBC Yorkshire documentary with Tornado: The 100mph Steam Engine. The show will give viewers a glimpse behind the scenes at the moment a British-built steam engine hit 100mph for the first time in 50 years.
Tornado, a British-built steam locomotive, was built over two decades in Darlington, financed by enthusiasts who wanted to show steam has a viable future on Britain's railways. Almost 50 years since the last steam locomotive travelled at 100mph on a UK main line, Tornado attempted to recreate history by reaching the magic 'ton'. This documentary follows the team of volunteers making sure Tornado was in the shape of its life in the run up to the test train. Then, as the train crew took over and stepped onto the footplate, seven cameras were mounted on Tornado, giving insight into the excruciating test of man and machine in the early hours of 12 April 2017.
On its route, the Peppercorn class A1 steam train travelled from Doncaster through York, Northallerton, Darlington, Durham and Newcastle, before turning round and successfully accelerating to hit the 100mph mark in the dead of night. The show airs at 8pm.
---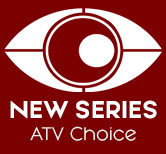 Channel 4 starts a week of special live programmes concerning shelter animals. Steve Jones, Kate Quilton and Professor Noel Fitzpatrick launch the nightly animal rescue show live from the Newcastle Dog & Cat Shelter at 8pm in Animal Rescue Live: Supervet Special.
Their mission is to clear the shelter and find permanent homes for the animals who currently live there, while also rehousing pets from other shelters up and down the country. Whether it purrs, barks, hops or clops, Steve, Noel and Kate introduce viewers to a menagerie of animals, calling on the nation to find them the loving homes they deserve.
They meet ex-shelter pets who've gone on to greatness, and help local would-be pet parents find their perfect playmate. Also tonight, Leona Lewis shares her love of giving shelter animals a second chance in life. For the next five nights, cats, dogs, rabbits, horses, parrots and pigs are seeking your help. So if Britain really is a nation of animal lovers, now's the time to prove it. Episode two is on tomorrow at 8pm. You can read an interview with host Steve Jones about the programme on ATV Today here.
---
Channel 5 at 8pm airs another edition of action-packed observational documentary series All New Traffic Cops with Jamie Theakston.
In this episode, the 12th of 21 editions, Jamie oversees the events as Yorkshire Police hunt down lawbreakers and focus on the cops as they seek out disqualified, unlicensed and uninsured drivers.
In Bradford officers from West Yorkshire Police Safer Roads Team pursue a desperate and disqualified driver throug the city streets. When the driver finally stops he makes off on foot. Over in York a pensioner is knocked down and a city-wide search for the hit-and-run driver gets underway. Elsewhere a young female driver is caught for the third time back on the road, despite being disqualified. This time she's off to prison.
---
Spike brings us a stateside television classic. If you're a fan of 1980s action, and somewhat camp drama, then there isn't anything quite like The A-Team. We can now all thrill once more to the antics of George Peppard, Dwight Schultz, Dirk Benedict and Mr T.
Episodes airing on Spike this coming week are from the second series. Today's edition is 'The Taxicab Wars' which sees the A-Team hired to help a small cab company beat a villainous rival business who have been out to drive them to ruin and off the roads. Love Cabs has no reservations about fixing meters, hiring ex-cons and even dealing in drugs. But as the A-Team take on this seemingly relatively small-time cook set up, it may turn out to be more than they can handle. We'll find out at 5pm.
---
Man in an Orange Shirt concludes tonight on BBC Two.
---
Don't forget you can keep up to date with all the daily soap opera goings on over in our Pick of the Plots at SoapWorld.