Telly Today: Flights from Hell, leftovers, showdowns and a tracheotomy
Today's telly top picks with ATV Today Editor Shaun Linden.
Tuesday on your telly box highlights bring us cooking showdowns, hellish flights, leftovers and a tracheotomy.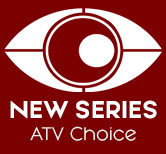 BBC Four bring us the first in a new six part series, Quacks. The beeb describe it as ' a raucous medical comedy set in Victorian London about four pioneering friends and rivals fighting to make a mark on the world. Starring Rory Kinnear, Mathew Baynton, Tom Basden, Lydia Leonard and Rupert Everett.'
In the first episode, 10pm, The Duke's Tracheotomy, Robert (Rory Kinnear) is a domineering, showman surgeon – a rockstar of his age – who's almost as brilliant as he thinks he is, who can pack out an operating theatre and take off a leg in 92 seconds. But after botching an amputation, Robert comes under scrutiny from the Royal Physican, Dr Hendrick (Rupert Everett). So John (Tom Basden) – a drug-addled dentist who's trying to create the world's first anaesthetic – convinces Robert to use potentially lethal ether in a prestigious and pioneering operation.
Meanwhile, Caroline (Robert's headstrong wife – Lydia Leonard), finds herself frustrated with her lot as a housewife and seeks help from Robert's friend William (Mathew Baynton) – a kind but anxious alienist (an early psychiatrist) who understands her better than her own husband does. He wants to help her with phrenology treatment, but that involves touching her on an intimate area – her head. The lines are blurred when it becomes clear Caroline wants more than just psychiatry from William, and he finds himself torn between being a friend to Robert and a doctor to Caroline.
---
Channel 4 at 9pm airs Flights from Hell: Caught on Camera. Flying is something these days that most people do; if not every year at least every other year. With the online and app age upon us more and more people film their sky high adventures.
In this one off documentary Channel 4 explores the extremes of human behaviour in airports and on planes: the good, the bad and the plain jaw-dropping. The programme uses footage captured on passengers' cameras and phones, from angry missed check-ins to bizarre drunken antics at security, alternative safety briefings, deafening party flights and near-death experiences on flights from hell. What really happened? Why do we do it? And what do the people in charge say and do to try and make us safer? Aviation experts including pilots, cabin crew and psychologists share their inside view, on a shocking, surprising and entertaining journey from check-in to touchdown. 
---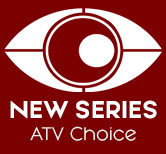 BBC Two has the first in a new series of The Big Family Cooking Showdown. The 12-part competitive food show beings tonight at 8pm and is presented by Zoe Ball and Nadiya Hussain. The programme celebrates favourite family recipes being made in kitchens up and down the country, meeting 16 teams of passionate home cooks from across Britain.
In each heat, two family teams go head to head to impress the judges, Michelin starred chef Giorgio Locatelli and renowned cookery teacher Rosemary Shrager, as they are tasked with a series of challenges both in the studio and their own homes. Looking for cooks that make ordinary food extraordinary, the judges will taste a variety of dishes that create the heart within each of their homes and bring generations together, before deciding which families make it through to the semi-finals.
In the opening episode we meet the Marks family from west London, hoping to impress with their Scandinavian-inspired dishes. Eighty six year-old grandmother, former model and fashion designer Torun was born in Sweden and came to the UK when she was 30 years old. Her daughter Jessica (55) is a nutritional therapist and mother of three children, including her eldest Oskar (29), who works at an independent record company. The Marks family enjoy cooking Swedish dishes that Torun has passed down to her family, but Oskar tends to adapt the recipes using more exotic ingredients. Toren has a lust for life and rules the roost in the Marks kitchen – but will her age-old family recipe for Swedish meatballs hit the mark?
Facing them are the Charles family from Bridlington in Yorkshire, who take food inspiration from their travels across Europe and Asia to come up with new and exciting dishes. Betty (29) met her husband Dan (32) 12 years ago and they married in 2015 after Dan proposed to Betty while on holiday in Rome. Her mother Jean (59) often lends a hand in the kitchen and completes their team. Betty's the boss in the Charles family – but will her decision to serve up a risotto to Italian chef Giorgio pay off?
---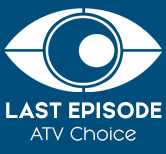 Sky Atlantic transmits the eighth and final episode in the third series of The Leftovers –The Book of Nora. Three years after 2% of the world's population suddenly vanished, the world is still struggling to come to terms with what happened. 
Amongst rumours of a second departure, Kevin Garvey takes on another journey, this time it sees him drawn to Australia in the Warner Bros production which has already picked up a Peabody Award for the unusual drama.
Tonight its the last chapter in a production that's been quite unlike anything else on television. The critically acclaimed drama reaches its final episode, and of course it's as cryptic and perplexing as everything before it. Nothing is answered. Everything is answered. Everything ends. This evening at 10.10pm on Sky Atlantic and also available on NOW TV.
---

The Big Family Cooking Showdown, tonight at 8pm on BBC Two.