Telly Today: Blackpool Zoo, Gok Wan, 1970s stand up comedy and a lifeboat
Today's telly top picks with ATV Today Editor Doug Lambert.
Wednesday television viewing pleasure comes in the form of lifeboat crews, Blackpool Zoo, the 1970s stateside comedy scene and Gok Wan.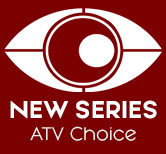 BBC Two has the first in a twelve part series, Saving Lives At Sea (8pm). The hour long episodes tell the story of the volunteer lifeboat crews and lifeguards of the RNLI who rescue thousands of people and save hundreds of lives around our coastline and on the River Thames every year.
Every day around the UK and Ireland, the lifesavers of the Royal National Lifeboat Institution (RNLI) put their lives on the line to try and save complete strangers. Saving Lives At Sea tells the story of the volunteer lifeboat crews and lifeguards of the RNLI who rescue thousands of people and save hundreds of lives around our coastline and on the River Thames every year.
Using footage filmed with lifeboat crews and lifeguards carrying cameras, and welcoming film-makers into their everyday lives, this series take us right into the heart of the action, capturing the unpredictable work of the RNLI in never-before-seen detail. In the first episode a father and daughter find themselves treading water for almost an hour, hundreds of metres out at sea after being swept out by a rip current. In Kinsale, Ireland, three fishermen swim for their lives as their trawler is smashed onto rocks. And in London, an unlucky tourist is minutes from hypothermia after his attempt to take a selfie lands him in the Thames.
---
ITV (including STV and UTV) brings us more gardening transformations with former Pebble Mill host Alan Titchmarsh. In this edition of Love Your Garden (8pm) Alan and his crack team create another unique outdoor space for a truly deserving person.
Each week, the team of experts transform barren plots and small neglected grounds into stunning gardens, while showing viewers how to recreate the look in their own gardens with minimum fuss. The team head to Blackpool Zoo this week, to design a garden for inspirational zookeeper and wildlife fundraiser John Paul Houston. John Paul is a committed conservationist who is so dedicated to his job that he lives at the zoo full time. His hand-reared miracles have helped make Blackpool Zoo one of the top centres for ornithological study and bird conservation.
Alan and John Paul meet near the penguin enclosure, on an uninspiring scruffy piece of lawn overlooked by the public car park. The team take on the challenge of turning the patch of land into a private retreat for John Paul and the other dedicated keepers at the zoo. They fill it with animal and wildlife-friendly ideas, and share useful tips on creating privacy without building walls or fences. 
---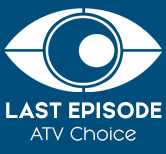 Channel 4 and its time to shed a tear as our favorite real-yet-fictional royal family bid farewell to the airwaves as the latest series of The Windsors comes to a close. (10pm).
In the final episode of the satirical comedy about the British royal family, Charles (Harry Enfield) announces he'll become absolute monarch, as the new Magna Carta decrees. He just needs one world leader's endorsement… Donald Trump (Corey Johnson) arrives with an indecent proposal.
Wills (Hugh Skinner) and Kate (Louise Ford) oppose the absolute monarchy, and Pippa's (Morgana Robinson) wedding day arrives but will Harry (Richard Goulding) let her go through with it? If only the real life royals were this much fun and value for money.
---
Sky Atlantic gives us the pilot edition of I'm Dying Up Here (10.10pm) there's another nine episodes of the series to follow. Jim Carrey executive produces this drama exploring the world of the 1970s' famed Los Angeles stand-up scene, where in the real world stars such as David Letterman, Jay Leno and Richard Pryor made their mark. The series delves into the inspired, damaged and complicated psyches of a fictional group of stand-ups who live in closets, eat stolen junk food, and bare their souls on stage for the hope of a shot on Johnny Carson.
In this first episode, we meet the stand-ups at LA's primo comedy club, run by the formidable Goldie (Melissa Leo). Rising star Clay Appuzzo gets a big appearance on The Tonight Show, causing his fellow comedians to react in unexpected ways, with Cassie and Bill being the most affected. Meanwhile, LA newbies Eddie and Ron are surprised at the unorthodox accommodations they have to endure, and young up-and comer Adam is forced into a compromising situation by his manager Carl (Alfred Molina).
---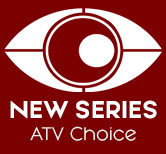 E4 and a quick mention of their brand spanking sparkly new show narrated by everyone's favourite fashion guru Gok Wan. Made Over By (10pm) is a makeover series that challenges three groups of the UK's snappiest dressers to rescue one woman's wayward wardrobe.
Meet Holly, from Yorkshire. This mum of four has a wardrobe in desperate need of an overhaul. Holly's body has changed after having kids and now she's clueless about what to wear, so hides behind baggy clothes. Battling it out to give Holly the perfect makeover are three groups of friends. None of them have any styling experience. Chloe and Kirsty from Essex have a fashion philosophy and it's all about glitz and glamour – offering frou-frou dresses, fluffy shoes, tanning and hair extensions for Holly.
London ladies Sheldeen, Elaine and Monzie dress for impact with bold choices like eye-catching teddy bear earrings and Lego jewellery. How will Holly cope with the Lego and the latex? Manchester club promoter Ben and his wingmen Chris and Craig show Holly how to dress cool and hip. Then it is time for Holly to choose which style tribe to be Made Over By.

---

Sky Atlantic bring us I'm Dying Up Here, a 1970s set drama about stand up comedy, 10.10pm
---
Don't forget you can keep up to date with all the daily soap opera goings on over in our Pick of the Plots at SoapWorld.