The Met: Policing London returns to BBC One

Telly Today: Thursday TV highlights for October 3rd cops are back on the box on the Beeb while over on Sky Atlantic the start of Catherine the Great starring Dame Helen Mirren begins.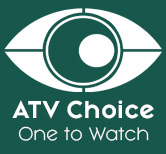 One to Watch: The Met Police, BBC One at 9pm
The observational documentary series returns for a third series, with seven new episodes following the work of Britain's biggest and busiest police force.
Filmed during 2018, a year when violent crime was on the rise on the streets of London, cameras follow top-level management to front line officers as they deal with this latest pressure. From complex homicide investigations to policing protests at President Trump's visit; tackling thieves on mopeds to dismantling London's biggest gangs and the day-to-day emergency response, this series captures the enormous scale and breadth of policing the capital.
In this first episode, detectives from the Met's Sapphire team deal with the case of a distressed woman who has been raped by a stranger. On her way home, she realised she was on the wrong bus and a man offered to help her. But when she got off, he threatened her with a knife.
The detectives need to find the rapist as soon as possible and uncover some vital CCTV evidence near the crime scene. When the Sapphire team view the footage the detectives are shocked by what they uncover, and bring a man in for questioning. When the suspect denies rape the team have just 24 hours to get enough evidence to prove that he is lying.
The capital's four major hospital trauma centres have treated more than 400 stabbing victims in the first seven months of 2018. The Met is under huge pressure to tackle knife crime and task the Territorial Support Group (TSG) to increase the controversial tactic of stop and search. The TSG target and patrol some of the London Boroughs with the biggest increase in violence, but when they try to carry out searches they face strong reactions from some members of the community.
In South London a man wearing a £130,000 Franck Muller watch is robbed at gunpoint in broad daylight. The victim of the armed robbery is former Crystal Palace FC chairman and radio sports pundit, Simon Jordan. Croydon CID is tasked with finding the armed robber and it doesn't take long to identify the suspect – a known career criminal who's already wanted for other offences. But trying to find him is another matter. The team get embroiled in a week long game of cat and mouse as he evades capture and when they finally locate an address where he might be living he goes on the move again. Frustrated the detectives decide to lie in wait in the hope they get another chance to strike.
Cooking Up A Fortune, Channel 4 at 5.30pm
It's the last day of the heat and this afternoon one kitchen will win a place in the weekly final.
The Souvlaki Social – married couple Michael and Kirstie – take a risk on the BBQ with a dish they've never cooked before. Sabrina's Kitchen – Sabrina and her sister-in-law Romana – try another creative recipe, but it proves too much for some. Cultured Eats – friends Naomi and Clayton – make a dramatic change, but it may be one step too far.
Who makes the most profit when today's 50 diners arrive, and secures their place in the final?
Inside Prison: Britain Behind Bars, ITV, STV and UTV at 9pm
This brand new four-part documentary series for ITV goes inside the walls of six prisons to offer a sharp insight into the harsh realities of life behind bars today for thousands of inmates and staff. With unprecedented access to prisons spanning the men's and women's estates, along with Britain's largest prison officer training college, this series offers a 360 degree, unflinching look at life behind bars – seen through the eyes of the men and women on the frontline of Britain's jails – the prison officers – as well as the prisoners they deal with on a day to day basis.
Tonight Friday means canteen day at HMP Bullingdon – where prisoners are delivered small treats like chocolate and shower gel which they buy with money earned from their jail jobs or sent in by friends and family outside. The only problem is, behind bars goods become much more valuable than they are on the outside, which can lead to debts – and payback.
At HMP Downview women's prison, repeat offender Collette O'Flaherty, serving a 19-month sentence for smashing a wine bottle over a love rival's head, becomes distraught at missing out on a place at the prisoners' family day, and takes a fellow inmate hostage, sparking a prison-wide alert. 
And new prisoner Justin Millington, who has been transferred in from HMP & YOI Parc, says he has heard that someone on the wing is spreading false rumours that he's a sex offender – the worst thing one could be among the echelons in prison.
Catherine the Great, Sky Atlantic at 9pm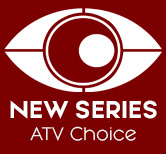 One of history's greatest romances comes alive in this lavish four-part Sky original, starring Dame Helen Mirren as legendary Empress of Russia, Catherine the Great.
Married into the Russian imperial family, the German-born Empress Catherine II has recently ascended to the throne by means of a palace coup against her unpopular husband Peter III, and already she is surrounded by threats. To the army generals, she is seen as a puppet monarch. Others see her rule as illegitimate. Even her own son, Prince Paul, sees her as standing in the way of his rightful reign.
But everyone has underestimated Catherine. And Russia will long remember her reign. Amongst all this enters Lieutenant Grigory Potemkin (Jason Clarke), whose immediate chemistry with Catherine sparks one of the most extraordinary and combustible love stories ever told.
Rich House, Poor House, Channel 5 at 9pm
The inspirational series is back on Channel 5 this evening with a new series. In this opening edition self-confessed workaholic and diet entrepreneur Terri Ann Nunns and her family swap homes – and lives – with accident repair driver Mick Ross and his family, including eight children!
Terri Ann and hubby Michael have three children and live in a luxurious house, of six bedrooms, in East Doncaster. The abode also has a gym, hot tub and room for a pony.
The Ross family, Mick and his wife Anne, live in West Doncaster in a rented three-bedroom council house. The families swap their homes and lives for seven days in this role reversal series.