It's Festival Week on GBBO

Telly Today: October 8th.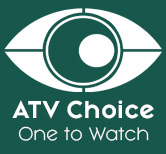 One to Watch: Snackmasters, Channel 4, 9.15pm
In Snackmasters, renowned maître d' Fred Sirieix sets an extraordinary challenge for some of the country's top chefs – to try to work out the secret techniques and recipes behind some of Britain's best-loved snacks.
This time, it's a packet of pickled onion flavour Monster Munch as Matt Worswick, the head chef of Michelin-starred The Latymer in Surrey, goes head to head with the formidable Tristan Welch – chef director of Cambridge's renowned Parker's Tavern. The challenge has both chefs at their wits' end, as they resort to extreme and often hilarious measures to replicate this well-known snack.
After spending weeks on their recipes, the rivals compete in a head-to-head cook-off before presenting their replicas to the most demanding diners of all – the factory's flavour and quality bosses who make the real thing. Meanwhile, comedian Jayde Adams takes a guided tour of the Monster Munch factory to reveal how one of the nation's favourite snacks is made.
River City, BBC One Scotland at 8pm
After spending the night with her new lover Michael, Isobel returns home and is faced with a worried Kim. Isobel doesn't shy away from admitting she enjoyed a night of passion with Michael, but Kim is horrified and confronts him in the Oyster Café. Kim demands policewoman Lou arrests Michael for taking advantage and, despite Isobel's pleas, Kim is adamant her mother is unable to consent due to her dementia.
As emotions run high, Kim reluctantly realises that Isobel enjoys Michael's company and agrees to them going on a date together. However, as Isobel's dementia symptoms surface again, Kim intervenes in her mother's affairs of the heart. Elsewhere, it's the day of Dougie's funeral and Poppy feels alone. Scarlett refuses to go, leaving Stevie to step in and offer some much-needed emotional support.
After the funeral, Poppy and Stevie drown their sorrows, leading to a surprising declaration of love and a hangover to remember. AJ and Ellie are blindsided by the news that foster daughter Bex must return to live with her mother. AJ tries to comfort a heartbroken Bex but after discovering the life she's returning to, he vows to fight to keep her under his roof. It proves easier said than done, making AJ question whether he's cut out for fostering after all.
Zomboat!, ITV2 at 10pm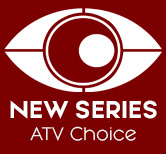 A Zombie apocalypse is unleashed in Birmingham and sisters Kat and Jo, together with unlikely travel companions Sunny and Amar must flee for their lives…by canal boat.
Sisters Kat and Jo realise there's a zombie apocalypse in Birmingham, but gamer Kat has a plan: zombies can't swim – water is the safest option, and narrowboats move just marginally faster than zombies. Jo is unconvinced, until the guy she just slept with (Jude) turns into a zombie!
Meanwhile, Amar and Sunny have been in Birmingham for a stag. When all trains back to London are cancelled and they're attacked by a train guard zombie, they flee.
Kat and Jo narrowly escape zombie Jude and set sail on Dorothy (Jo's ex-boyfriend's narrowboat). Unbeknownst to them, Sunny and Amar are hidden in the boat's toilet!
The Great British Bake Off, Channel 4 at 8pm
It's Festival Week and the bakers go global with a Signature bake drawing inspiration from celebrations from around the world.
There's a deep fried Italian Technical, and a spectacular Indonesian celebration cake for the Showstopper which puts the bakers' precision and creativity to the test.
Holby City, BBC One at 8pm
Ric is trying to conceal his life-and-death news from Darla who is struggling to make a life-changing decision of her own. Stuck between a rock and a hard place, what will Ric choose?
Essie is shaken by her encounter with baby Isla's aggressive dad, who demands information from her about the baby's mum. He threatens to blow the secret about Isla's illegal adoption – what will Essie do?
Kian recognises the name of an old flame on his ward. The spark is still there, and the attraction is mutual – but will his feelings for her cloud his medical judgment?