Beeb pay last visit to Met Police

Telly Today: Highlights for Thursday, November 14th and the penultimate edition of the weekday TV highlights in this run.
ONE TO WATCH: THE SECRET LIFE OF THE ZOO, CHANNEL 4 at 8pm
Chester's Asian short-clawed otter population has been expanding rapidly, but keepers spot that the pups are developing worrying bald patches – threatening their waterproofing – and they're compelled to call the vet in to try and solve the mystery.
Chester has an enormous flock of beautiful Caribbean flamingos. Last year's chicks are about to graduate from bird creche to adult aviary, including young males Hazel and Cha Cha who have bonded bromantically. But these great mates face being split up when Hazel is spotted limping and has to stay behind. Asian elephants are very social creatures, and the zoo's Hi Way family is no exception. Following the deaths of big sister Nandita and half-brother Aayu, Anjan's become withdrawn and aggressive, picking on his cousin who's bearing the brunt of his attention-seeking behaviour.
The keepers notice a change in his behaviour as Anjan is in danger of upsetting the family dynamics. And among the zoo's monogamous dik-dik antelopes, devoted couple jumpy Khari and his laidback partner Shani are about to experience parenthood for the second time. But as the due date approaches, Khari's aggressive behaviour gives cause for concern.
THE MET: POLICING LONDON, BBC ONE at 9pm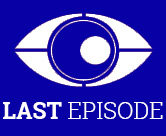 The final part of the observational documentary series following the work of the London Metropolitan police.
Tonight's episode follows the work of detectives as they try to find two men who have attacked a 50 year-old man in Trafalgar Square. But with 15 million tourists visiting the square every year, it's like looking for a needle in a haystack for the team investigating the case.
In Newham, East London, the Trident team are trying to dismantle one of London's most dangerous gangs when the kidnapping of a young boy gives them an unexpected lead. In Ealing, response officers PC Naomi Pearce and PC Mahad Abdalla have to deal with a drunk driver at 7am in the morning, as well as with two reported incidents of assault on police officers.
In 2018 violent crime among young people was on the rise, and the Met believe gangs are fuelling this violence. DCI Jim McKee and his team from the Met's Trident unit are targeting a dangerous gang, based in Newham, East London. Their investigation uncovers that recent attacks in the borough have been carried out by teenagers groomed by gang leaders. Jim's team believe a gang member is behind the grooming of the teenagers, and when a young boy is kidnapped and tortured Trident get a vital lead on their main suspect.
MARADONA IN MEXICO, NETFLIX from today
In this documentary series, soccer great Diego Maradona comes to Culiacán, Mexico, the heart of the Sinaloa Cartel, to save the local team, the Dorados, and maybe himself.
Diego Armando Maradona was born on the 30th October 1960 and is best known for his years as an Argentine football manager and retired professional footballer. He is widely regarded as one of the greatest football players of all time and is one of the two joint winners of the FIFA Player of the 20th Century award.
Maradona's vision, passing, ball control and dribbling skills were combined with his small stature of 5 ft 5 inches gave him a low centre of gravity allowing him to manoeuvre better than most other football players. With his incredible sports talent he was given the nickname The Golden Boy, a name that stuck with him throughout his career.
LATER WITH JOOLS HOLLAND, BBC TWO at 10pm
Rolling Stone Ronnie Wood makes his debut on the show, performing with his Wild Five Band as well as co-hosting Friday night's hour-long episode with esteemed Irish singer Imelda May. Ronnie first met Imelda when she snuck into a Dublin club and joined him onstage to sing. They will perform tracks from his latest album, Mad Lad: A Live Tribute to Chuck Berry, the first in a trilogy paying homage to his musical heroes.
Scottish chart topper Lewis Capaldi also joins the bill with songs from his album Divinely Uninspired To A Hellish Extent, which is currently the biggest selling debut of 2019. The singer-songwriter is famed not only for his self-depreciating ballads, but also his witty banter, hilarious social media presence and unrivalled collection of sunglasses.
It's been a busy year for Foals who make a very welcome return to the studio. The Oxford rockers have released two albums in 2019, Everything Not Saved Will Be Lost Part One and its sequel Everything Not Saved Will Be Lost Part Two. Alongside their prolific release schedule they've undertaken a world tour, and surprised fans in June 2019 with a secret set on the Glastonbury Park Stage.
CLIMATEGATE, BBC FOUR at 9pm
Climategate: Science Of A Scandal reveals the truth behind a notorious incident ten years ago, when a growing international consensus on climate change was derailed by one of the biggest scandals in modern science. For the first time, all the key players recount the events and what really happened during 'Climategate'.
Thousands of emails hacked from the world-renowned Climate Research Unit at the University of East Anglia seemed to suggest that climate scientists had been deliberately manipulating data to exaggerate evidence of climate change, a conspiracy that was the holy grail of climate change deniers.
The battle between the scientists and their critics over climate science and data transparency resulted in a media storm, public misinformation, a criminal investigation, multiple inquiries and death threats.
---